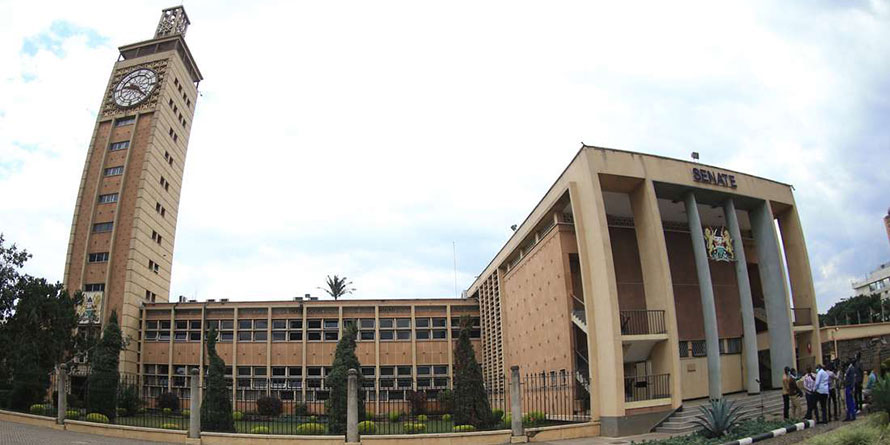 Refine training to tame procurement corruption in Kenya
Tuesday January 12 2021

As we launch 2021, public procurement hygiene in Kenya remains a thorn in the flesh. The story of a person who won a huge public tender by walking past a procuring entity illustrates the rot.
One wonders whether the problem is in the quality of training of professionals or something else. It is difficult to buy that argument, although the quality of Kenya's education system is debatable.
One wonders what the policy papers are for if not for wrapping beef, to use a well known language against the Press in this country.
The propensity for stealing public funds has matured over the years. From Anglo Leasing to the recent Kemsa procurement, public funds have been hemorrhaging.
Could the little known Kenya Institute of Supplies Examination Board (Kiseb) be the antidote? Kiseb is mandated to conduct examinations for procurement and supply chain professionals and prescribe and regulate syllabuses of instruction.
The greater complexity of strategic nature of procurement calls for public procurement to be duly recognised as a separate function or profession. Many countries the world over are undertaking reforms in this direction.
According to the World Bank, the recognition of public procurement as a strategic function goes hand in hand with an enhanced professionalisation by setting standards.
The Treasury has noted that supply chain management is one of the cornerstones of the implementation of the national development goals including Vision 2030 and the Big Four Agenda.
The recent creation of National Supply Chain Management Professional Framework (NSCMPF) by the Treasury is a big step in recognising the industry professionalisation.
The NSCMPF task force revealed that there is lack of structured approach to the provision of procurement training and standardised competencies, certification and accreditation at post-graduate, graduate, tertiary and post-training and skills development levels.
This task force identified five key standards requirements for professionals, namely ethical behaviour, sustainable procurement, stakeholder's management, technical skills and continuous learning and development.
The Canadian Certification Program for the federal government procurement and materiel management revealed that procurement has become a more knowledge-based profession, with an emphasis on its a strategic role. It emphasises the importance of advanced skills and knowledge to function effectively and efficiently.
In Germany, the Federal Procurement Agency is providing support, organising workshops and training in corruption, and the rotation of its procurement employees.
Italy has set up Supplier Training Desks (STDs) within the offices of suppliers' associations. STDs training enterprises, particulaly the micro, small and medium enterprises in e-procurement tools.
Kenya needs a uniform approach to procurement and supply chain training.